For centuries, Panama has been a crossroads for humanity… a meeting point for people, goods, and ideas. Our website is a fantastic resource to learn more about the country and what it has to offer. Read about our breathtaking attractions, places you'll want to visit, and unique experiences you won't find anywhere else.
Historians and city-dwellers alike can find something to marvel at during their visit. Take part in Caribbean living in Bocas del Toro, absorb nature's freshness in Cocle, or learn about pirates in Colon.
Foodies, you are not forgotten. Our diverse gastronomy has earned us a UNESCO Creative City in Gastronomy designation and will delight your taste buds no matter where you go. Influenced by our African, Spanish and Native roots, our cuisine is like no other! For some of the best restaurants in Panama City, head to UNESCO World Heritage site, Casco Antiguo.
Whether you want to explore the capital or enjoy the charms of the Herrera province, Panama offers the perfect places to stay and eat during your journey.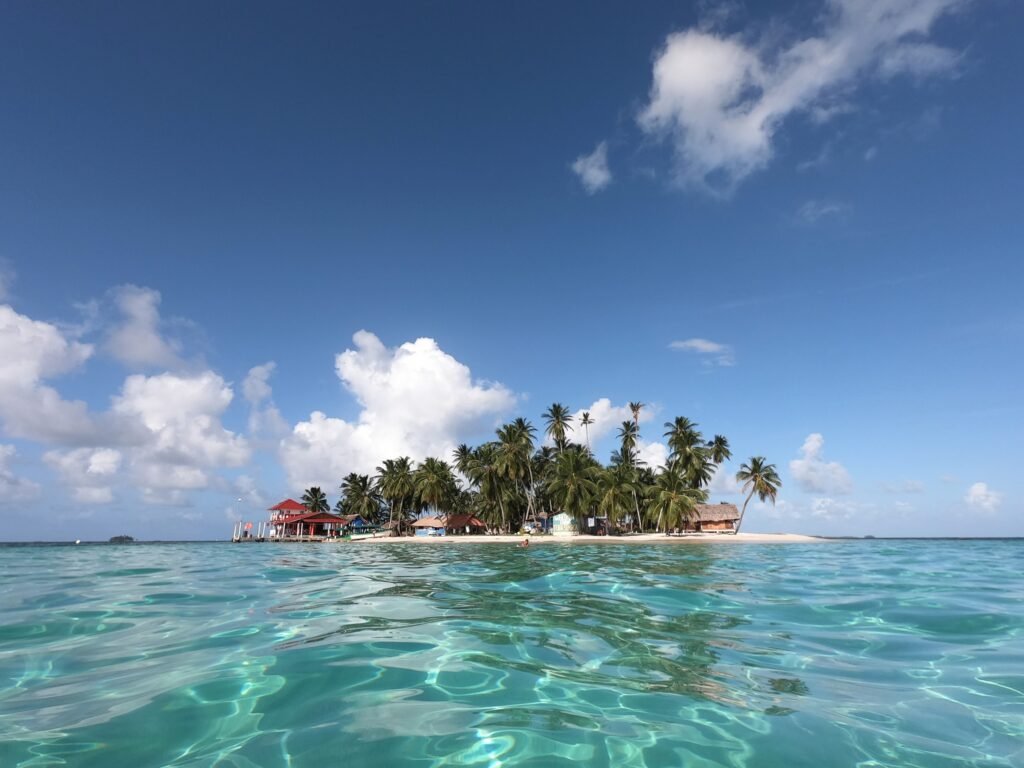 The best time to visit Panama is between January and mid-April. This is the driest part of the year and shows off this tropical country at its most stunning. However, it's also worth considering traveling to Panama during the rest of the year, when you can experience local events and festivals.
As a travel agent, your role is to guide and assist your clients in creating unforgettable travel experiences. Panama, a country known for its stunnin...
Panama, the mesmerizing Central American gem, offers a rich blend of natural wonders, vibrant culture, and awe-inspiring historical sites. As a travel...
Passport
Ensure your passport is valid for at least six months beyond your planned departure date.
Visa
Check if you need a visa for entry into Panama. Many nationalities, including citizens of the United States, Canada, the United Kingdom, and most European countries, can enter Panama as tourists without a visa for up to 180 days.
Yellow Fever Vaccine
If you have traveled to a yellow fever endemic country within the six days prior to entering Panama, you may need to show proof of yellow fever vaccination.
Immigration Form
Fill out the immigration form provided on your flight or at the airport upon arrival.
Exit Fee
Note that there is an exit fee payable at the airport upon departure from Panama.
What to Bring
Lightweight and breathable clothing: Pack comfortable clothing suitable for warm and humid weather.
Rain gear: Include a lightweight rain jacket or umbrella, especially if traveling during the rainy season.
Insect repellent: Protect yourself from mosquitoes and other insects, especially in rural areas or during the evenings.
Sunscreen and hat: Panama's tropical climate means strong sun, so bring sunscreen with a high SPF and a wide-brimmed hat.
Comfortable walking shoes: Panama offers various opportunities for outdoor activities, so pack comfortable shoes suitable for walking and hiking.
Power adapter: Panama uses Type A and Type B electrical outlets (120V, 60Hz), so bring a suitable power adapter if your devices require one.
Medications: If you take prescription medications, ensure you have an adequate supply for your trip.
How to Dress
Casual and lightweight clothing is suitable for most occasions.
In cities like Panama City, people tend to dress more formally for business settings.
If visiting religious sites, dress modestly and respectfully, covering shoulders and knees.
Best Time to Visit
The dry season, from December to April, is generally considered the best time to visit Panama. It offers sunny weather and less rainfall.
The rainy season, from May to November, can still be a good time to visit, especially for eco-tourism enthusiasts. Rainfall is often in short bursts, and landscapes are lush and green.
Weather
Panama has a tropical climate with high humidity year-round.
Average temperatures range between 75°F (24°C) and 90°F (32°C) throughout the year.
The dry season (December to April) is slightly cooler, while the rainy season (May to November) experiences higher temperatures.
Food
Panamanian cuisine is diverse and influenced by various cultures, including Spanish, African, and indigenous flavors.
Try typical dishes like Sancocho (a hearty chicken soup), Ceviche (marinated seafood), and Ropa Vieja (shredded beef).
Seafood lovers will find a variety of fresh options along Panama's coastlines.
Phone Connectivity/Internet
Panama has a well-developed telecommunications network.
Most areas have good mobile phone coverage, including 4G and LTE networks.
International roaming services are generally available, but check with your provider regarding coverage and costs.
Wi-Fi is widely available in hotels, restaurants, and cafes in tourist areas.
Power Adapters
Panama uses Type A and Type B electrical outlets.
Type A outlets have two flat pins, while Type B outlets have two flat pins and a grounding pin.
If your devices use a different type of plug, you'll need a suitable power adapter.
Culture
Panama is a multicultural country with influences from indigenous, European, and Afro-Caribbean traditions.
Spanish is the official language, but English is widely spoken, especially in tourist areas.
The people of Panama are known for their warmth, friendliness, and hospitality.
Respect local customs and traditions, such as removing your shoes when entering someone's home or a place of worship.
Panamanians celebrate numerous festivals throughout the year, with music, dance, and vibrant costumes.
Please note that travel requirements, regulations, and other factors can change over time, so it's always a good idea to check with official sources and consult the embassy or consulate of Panama before your trip.